Braughing footpaths and bridleways of shame
Braughing Parish Council has installed wastebins along all the footpaths and bridleways within its jurisdiction, which East Herts District Council empty regularly. Signage placed by Braughing Parish Council, Herts County Council, East Herts District Council and landowners remind dog walkers of their responsibilities. We have tried to appeal for a sense of responsibility and this hasn't worked.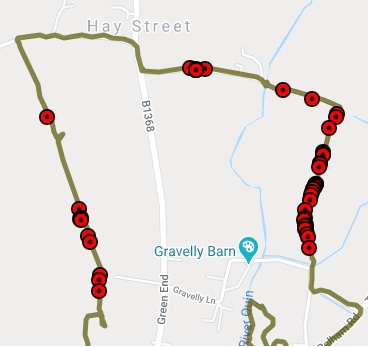 You will have noticed incidents of dog fouling highlighted with red marker, and we are mapping these incidents on the footpaths and bridleways to provide data to East Herts District Council Enforcement Officers who will take action against offenders.
We did not want to take this action but feel that we have no other choice. As always, the minority spoil it for the majority.
Cllr Andy Ayres