Buntingford Fire Brigade
The article showed the photo below of the fire brigade taken at Buntingford railway station in 1903. The brigade covered one of the largest areas in the county and included the parish of Braughing.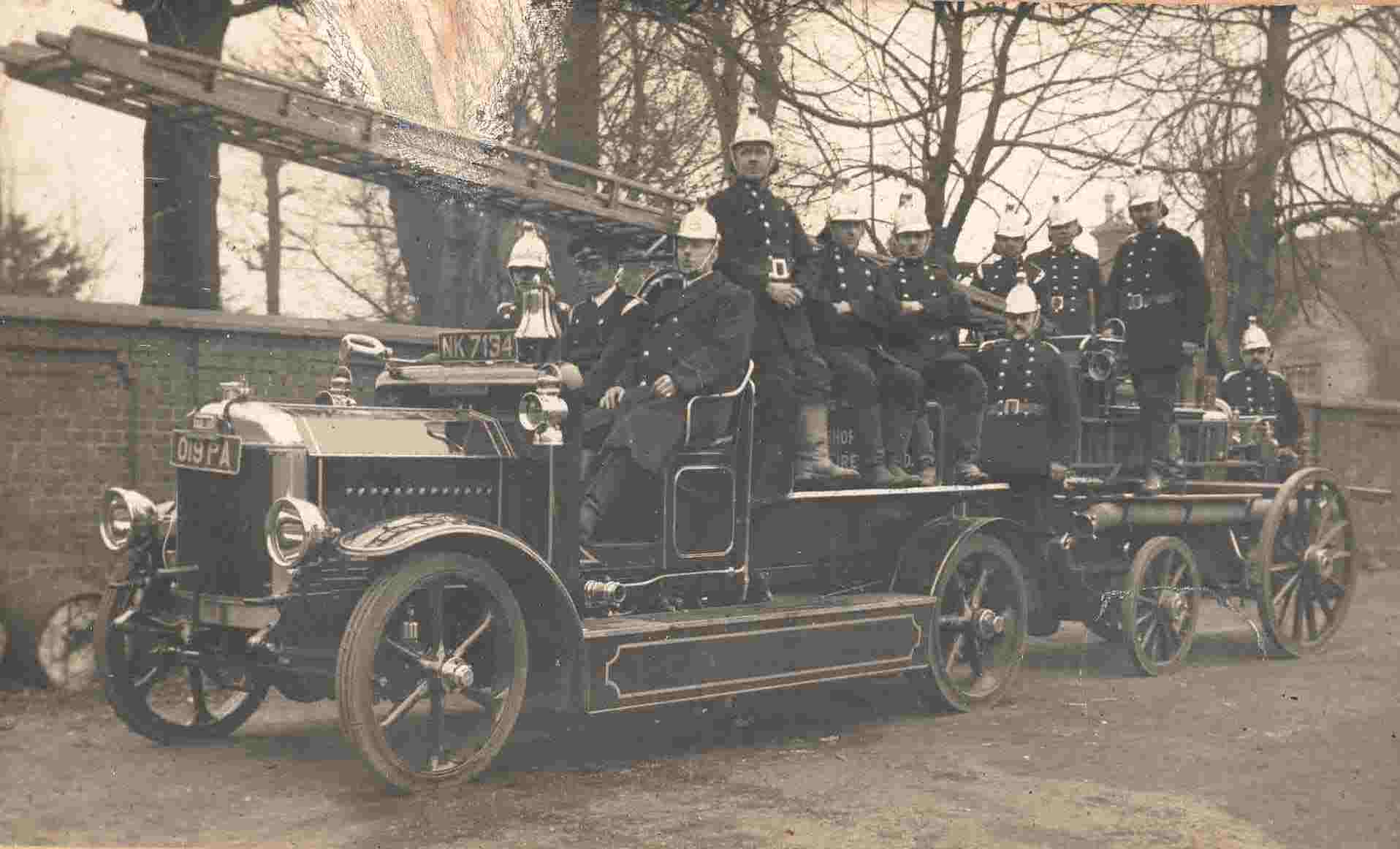 An elderly reader of the magazine commenting upon the photo in its May 1970 issue recalled the brigade from those early days. He and other young lads would often follow the horse drawn tender when it set off to tackle a fire. He remembered one such fire at Old Hall Green college - St Edmunds College - on a Sunday and that the lads were proud of the brigade's ability to project water much higher than Ware brigade's. He added that the chief work of the brigade's horses were as cab horses. They'd meet the incoming trains at the station and ply for hire. The stables were at the Railway Tavern that, in 1970, was The Shah.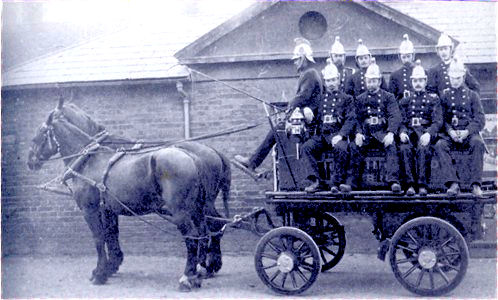 Back then brigades were competitive. Buntingford was the winner of the "drill cup for horse running". Surprisingly Buntingford did not acquire its first motor-driven fire engine until 1931. I wonder how many Braughing thatched cottages burnt down as a result.

Roger Stainton