The winter has been so wet that I now have rotting leeks (the smell isn't good) and, as usual, rampant weeds. Didn't anybody tell them they're not supposed to grow at that time of year?
There was a bonus, though – I was tidying up around the six strawberry plants I put in last year when I discovered that they had propagated to such an extent that I now have a whole patch. I would protect them from damp and slugs by surrounding them with straw, except that last time I did this, the birds nicked it all for nesting.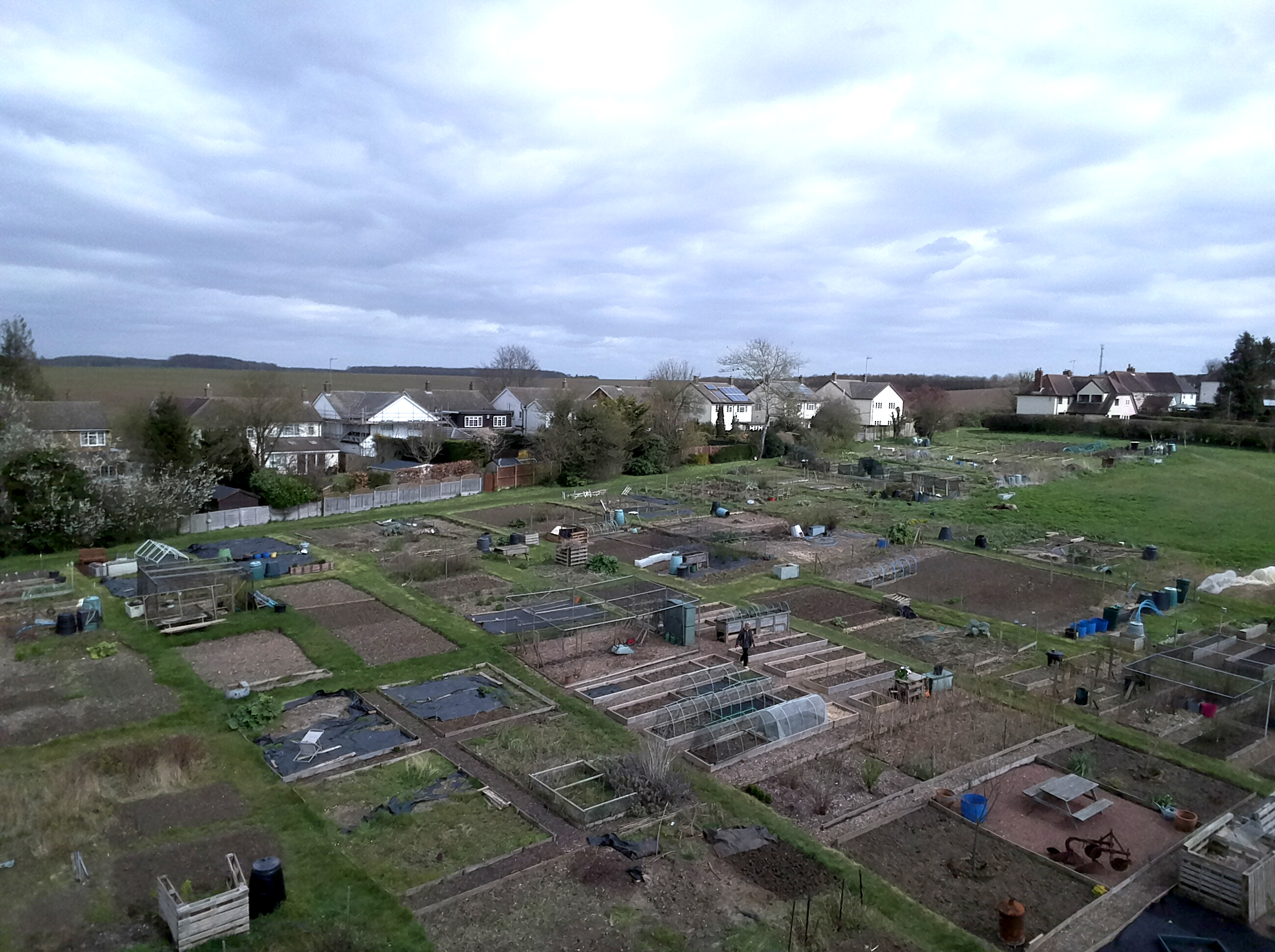 Still, it's good to see the signs of spring and thank goodness the weather has cheered up just in time for the start of the growing season – I even put my starter pots of tomatoes, aubergines and peppers outside to no apparent ill-effect (unless you count the mutts, who in a frantic scramble for gravy bones, knocked them off the wall on which they'd been so carefully balanced).
As social distancing has become the new norm, so the allotments have been unusually noisy, what with people yelling greetings at each other from a distance and setting off all the neighbouring dogs. Bright side, though, there is, as usual, a strong spirit of community – over the last couple of weeks, I have been given a compost bin, some raspberry canes (thank you, Val) and some gladioli, though I'm afraid I may have planted them the wrong way up, too.
Soon, hopefully, we will all be harvesting our first crops: it's times like this when allotments and gardens come into their own, yielding plenty of produce to share with our friends and neighbours – though we may have to lob our gifts of potatoes, cabbages and broad beans over the fence if social interaction is still banned. Stand clear of flying veg, everybody, and stay well.
Jobs for the month
Planting, planting and planting (good thing I bought potatoes and saved seeds from last year). Oh, and the w word: I'll beat those nettles yet.
Jane Dresner