Guides and brownies keep busy
The Brownies have sent photos of themselves planting seeds, designing gardens, and making Promise Ponds, and they've been challenged to wave at the International Space Station, learn about DIY tasks around the home, paint pictures and think about future careers.
The guides have been hard at work, and when we go back, the badge shopping list already includes Fitness, Human Rights, Craftivism, Media Critic and Meditation badges. We've also got a Guide Bronze award to hand out, which is one of the top awards you can get as a guide, as well as some Theme Awards which reward badges earned, time spent in the unit on activities and group badges.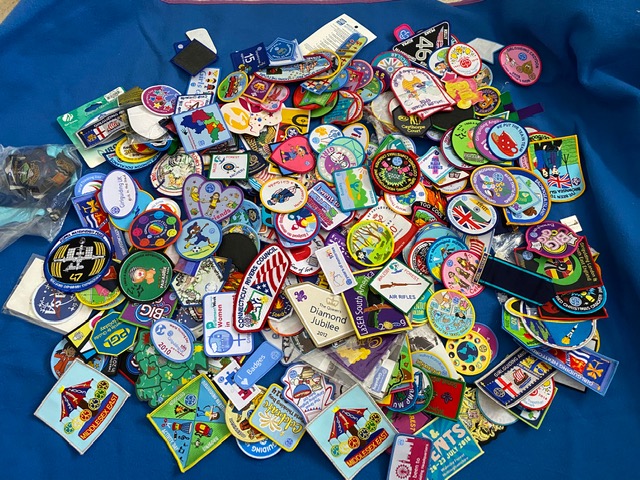 The guides have been making paper aeroplanes and then engineering them to fly further, making bionic hands, creating magic tricks to impress their family, doing Easter challenges and making beeswax food wraps.
We have started virtual meetings, and most of the guide unit was there on the first week to see three guides make their promise. We also held a scavenger hunt and learned about the meeting platform. The brownies and guides are also starting a special badge that is themed around staying home, which will be done at our virtual meetings.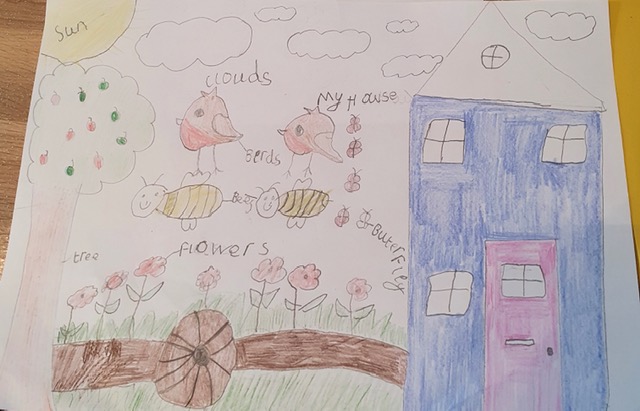 Leader Louise has taken up the #sewcialdistancing challenge on Twitter to sew on her 350+ camp blanket badges, as well as support the Little Dresses for Africa charity by making dresses, shorts and reusable menstrual pads for children and women in Africa.