Pillboxes
The purpose of the pillbox was to protect a gunner while offering him a good line of vision. The concept was developed in the First World War and first used in 1917. Early constructions were of a circular shape, hence the term pillbox. In the Second World War they were first used by the British Expeditionary Force in Flanders.
The last batch of pillboxes was built almost 80 years ago to resist a possible invasion of this country. Thousands were installed in 1940-41, many in coastal locations or in defensive lines across the south and east of England. Others were built to form a box around London, but stray examples appear in other places.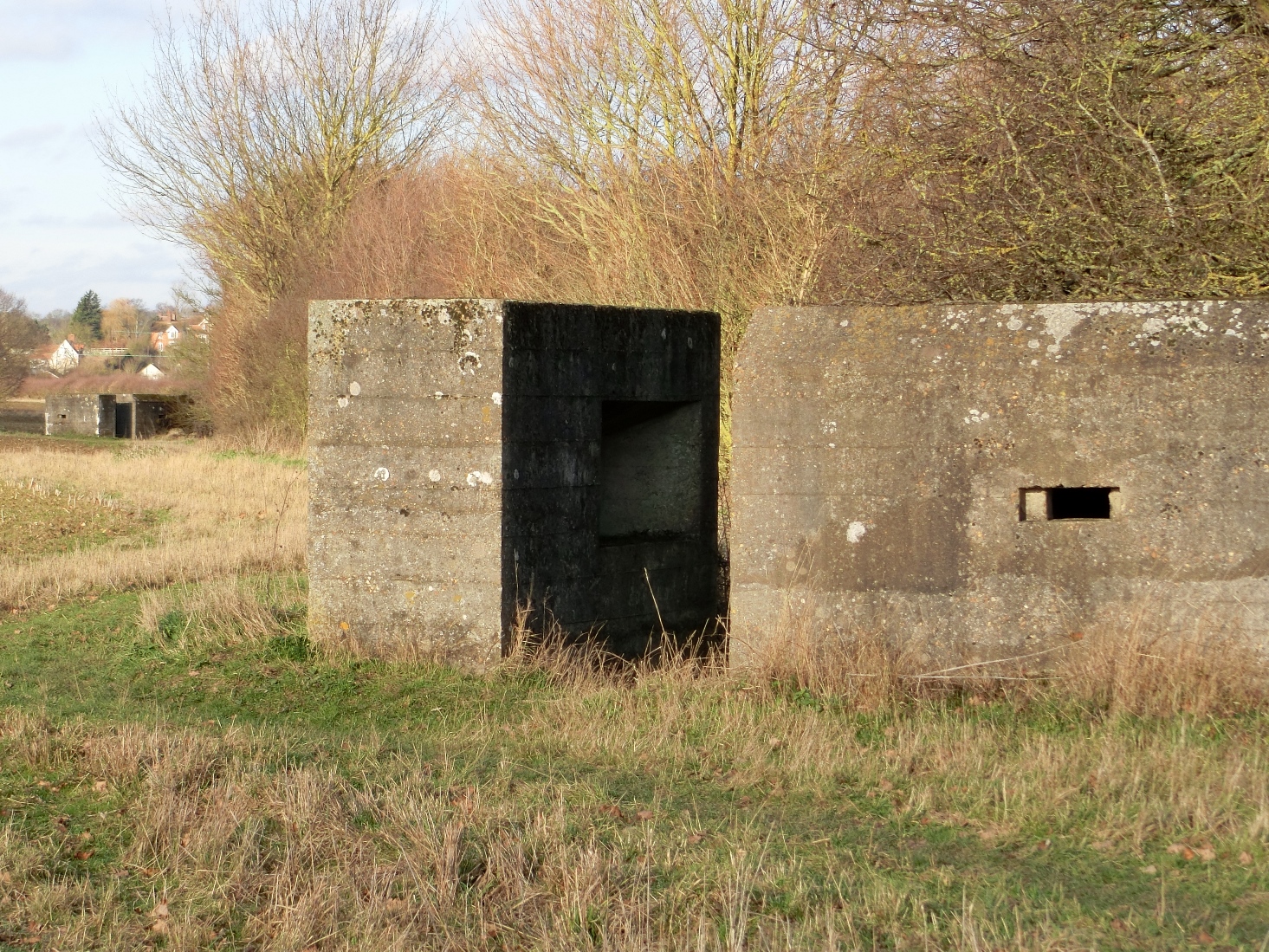 Pillboxes varied from the one-man Tett Turret to big emplacements for two pounder anti-tank guns. The most common shape was hexagonal. The Royal Engineers decided on the sites and they were built to government specifications by local contractors, although in practice the work was often carried out by volunteers who were paid a "dole". It is thought that about 15,000 were constructed, of which perhaps two-thirds survive.
Within the Hundred Parishes about 45 were built, mainly as part of a line stretching between Chelmsford and Cambridge, often beside the Chelmer and Cam rivers which formed a natural anti-tank barrier.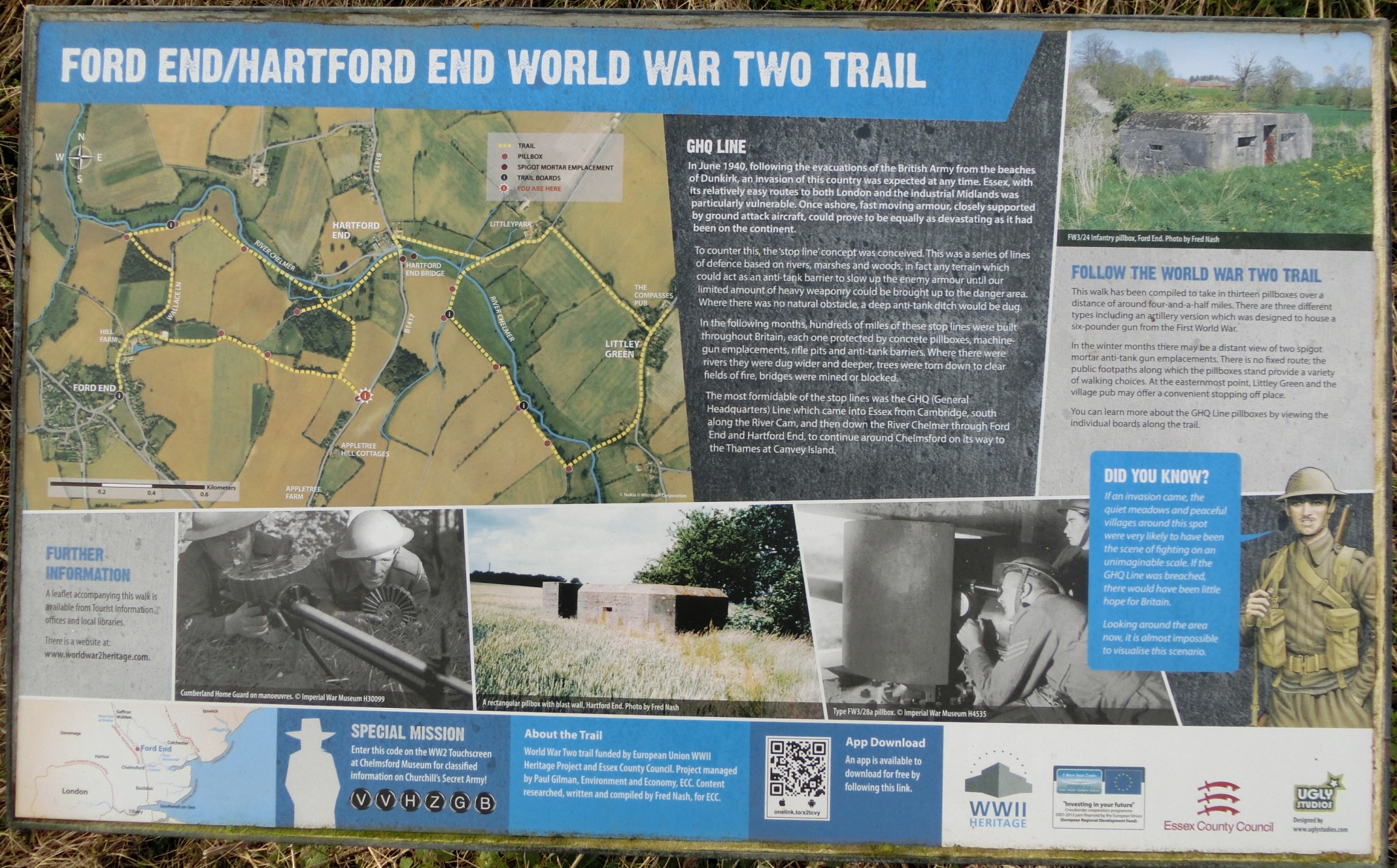 In Great Waltham parish a "World War Two Trail" of around 4 miles passes thirteen surviving pillboxes around Hartford End with informative interpretation panels.
The pillboxes were virtually obsolete as soon as they were built, being designed for an invasion that never came.
Mike Young Trustee